ABOUT US
The inaugural FTS Youth Basketball Championships is a U18 basketball competition aimed to excite and reignite Cayman's high school athletes in channeling their desire for basketball in a healthy and competitive environment. This championship was also created to further assist in the continued development of a brighter, more fruitful basketball community in the Cayman Islands. The tournament includes 2 high schools and several mixed teams made up of players from various high schools.
The YBC championships was conceived and sponsored by local consulting company FTS, as part of FTS ongoing support of youth sports in the Cayman Islands. FTS is owned by local consultant Paul Byles who has served in the community as an influential youth football coach at Academy Sports Club as well as coaching on several Cayman Islands national football teams, for the past 12 years. The tournament was organized partly to give a boost to high school basketball in the country.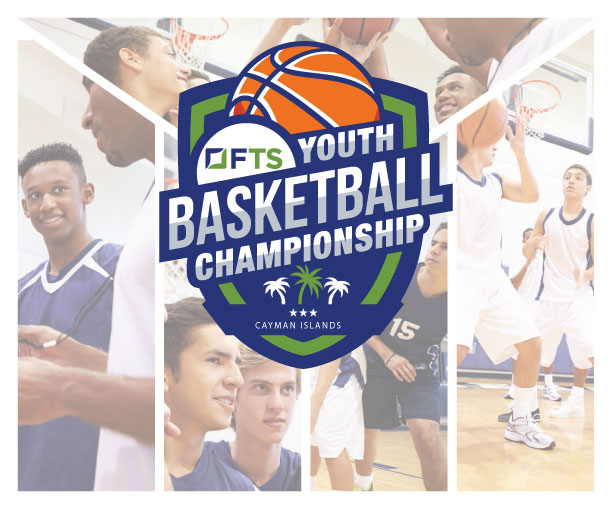 The FTS YBC is organised in association with Eagle Sports Academy (ESA). ESA, which is the brainchild of the Director of Operations, Edwin Pellot-Rosa, was launched in October 2020. While basketball is the vehicle used to engage the youth into the Eagle Sports Academy, ESA's ultimate goal is to assist athletes in discovering their identity through the development of complete athletes, coaches and sport administrators from grassroot to professional, by providing a structured, competitive and pro-growth atmosphere to foster a champion's mindset.
Coach Ed competed in four years of collegiate basketball at Lee University and Tennessee Temple University (TTU). Since 2014, he has been the head basketball coach for the Cayman Islands Senior National Team. Under his leadership the Men's National team earned its first FIBA international victory at the Caribbean Basketball Championship in the BVI and won consecutive Gold Medal titles at the Natwest Island Games in 2017 (Gotland, Sweden) and 2019 (Gibraltar).